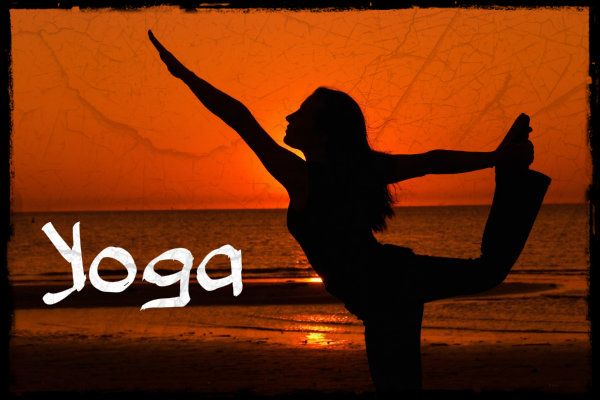 Yoga is an old discipline from India. Yoga uses breathing techniques, exercise and meditation. It claims to improve health and happiness.
Yoga is the Sanskrit word for union.
Patanjali was a pioneer of classical yoga. He defined yoga as "the cessation of the modification of the mind." (stopping changing the mind).
For example, the famous "sun-salutation" contains 12 poses of asanas one after the other and helps to balance body and soul.
Articles about Yoga:
History of Yoga
Types of Yoga
What is Yin Yoga
All About Yoga Therapy
Understanding and Managing Sacroiliac Pain in Yoga Practice
Yoga Therapy for the Treatment of Anxiety
A Chakra Purification Meditation
Chakra and Energy Body Healing
See the World with Your Eyes Closed
Kundalini Yoga Spiritual Evolution
Paschimottanasana – Forward Bend Pose
Importance of Breath
Is Enlightenment Possible for Serious Yogis
Partner Yoga
Master Cleansing
Yoga for Obesity
How the Root Chakra Relates to Money Issues
Yoga Pose of the Month Downward Facing Dog
What is Yoga Therapy
Meditation- the Basics
Salute to the Moon
The Benefits of a Yogic Diet
Yoga But I Can'T Touch My Toes
Treat Colds Using a Neti Pot
Explanation of the Mudras
Explanation of the Bandhas
Last updated: April 30, 2014 at 13:49 pm
Back to Yoga
Back to New Age
Back to Home