Secrets, Gossip, and Gods: The Transformation of Brazilian Candomblé – Paul Christopher Johnson
In this wide-ranging book Paul Christopher Johnson explores the changing, hidden face of the Afro-Brazilian indigenous religion of Candomblé. Despite its importance in Brazilian society, Candomblé has received far less attention than its sister religions Vodou and Santeria. Johnson seeks to fill this void by offering a comprehensive look at the development, beliefs, and practices of Candomblé and exploring its transformation from a secret society of slaves–hidden, persecuted, and marginalized–to a public religion that is very much a part of Brazilian culture. Johnson traces this historical shift and locates the turning point in the creation of Brazilian national identity and a public sphere in the first half of the twentieth century.
His major focus is on the ritual practice of secrecy in Candomblé. Like Vodou and Santeria and the African Yoruba religion from which they are descended, Candomblé features a hierarchic series of initiations, with increasing access to secret knowledge at each level. As Johnson shows, the nature and uses of secrecy evolved with the religion. First, secrecy was essential to a society that had to remain hidden from authorities. Later, when Candomblé became known and actively persecuted, its secrecy became a form of resistance as well as an exotic hidden power desired by elites. Finally, as Candomblé became a public religion and a vital part of Brazilian culture, the debate increasingly turned away from the secrets themselves and toward their possessors. It is speech about secrets, and not the content of those secrets, that is now most important in building status, legitimacy and power in Candomblé.
Offering many first hand accounts of the rites and rituals of contemporary Candomblé, this book provides insight into this influential but little-studied group, while at the same time making a valuable contribution to our understanding of the relationship between religion and society.
READ ONLINE: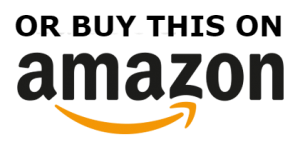 BOOKS FOR YOU TO READ IN OUR LIBRARY: