The "Dead Men Do Tell Tales" series returns with a nightmarish journey into America's heartland in search of terrifying, gruesome and heartbreaking takes of murder, mayhem and ghosts! Far away from the bright lights of the big cities, such tales of depravity, violence and murder seem far removed from what appeared to be the peaceful countryside of the "good ol' days." But those days were often far from good, as killers, psychopaths and rapists often roamed the regions far removed from the reach of the law. The isolation, loneliness and despair of rural life often led to horrific acts that can hardly be imagined outside of our worst nightmares. From seemingly normal farmers who one day snap and slaughter their entire family to murderous hired hands, dangerous drifters, depraved lunatics and worse, this is a collection of dark tales that will have you turning the pages long into the night — and making sure you lock the doors after dark! You'll be chilled by…
* "Inhuman Butcher" Robert McConaghy
* "Monster in the Shape of a Man" Anton Probst
* "The Bloody Benders"
* The "Northwood Murderer"
* Joseph Lapage, the "Demon from the Bottomless Pit"
* The Meeks Murders
* Pearl Bryan, the "Headless Wonder"
* Belle Gunness
* The "Bluebeard of Quiet Dell"
* The Clutter Murders of "In Cold Blood"
* The Keddie Murders & many, many more!
For those who believe that the most horrendous crimes in American history were confined to major cities like New York, Los Angeles and Chicago, you'll be both frightened and shocked by events that occurred in the bucolic countryside, along peaceful back roads, in the dark woods and in the small farming communities of America – and by the ghosts they left behind!
Read Online: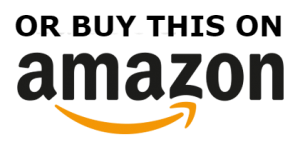 BOOKS FOR YOU TO READ IN OUR LIBRARY: