In classical antiquity, there was much interest in necromancy–the consultation of the dead for divination. People could seek knowledge from the dead by sleeping on tombs, visiting oracles, and attempting to reanimate corpses and skulls. Ranging over many of the lands in which Greek and Roman civilizations flourished, including Egypt, from the Greek archaic period through the late Roman empire, this book is the first comprehensive survey of the subject ever published in any language.
Daniel Ogden surveys the places, performers, and techniques of necromancy as well as the reasons for turning to it. He investigates the cave-based sites of oracles of the dead at Heracleia Pontica and Tainaron, as well as the oracles at the Acheron and Avernus, which probably consisted of lakeside precincts. He argues that the Acheron oracle has been long misidentified, and considers in detail the traditions attached to each site.
Readers meet the personnel–real or imagined–of ancient necromancy: ghosts, zombies, the earliest vampires, evocators, sorcerers, shamans, Persian magi, Chaldaeans, Egyptians, Roman emperors, and witches from Circe to Medea. Ogden explains the technologies used to evocate or reanimate the dead and to compel them to disgorge their secrets. He concludes by examining ancient beliefs about ghosts and their wisdom–beliefs that underpinned and justified the practice of necromancy.
The first of its kind and filled with information, this volume will be of central importance to those interested in the rapidly expanding, inherently fascinating, and intellectually exciting subjects of ghosts and magic in antiquity.
Read Online: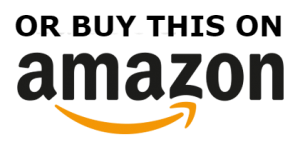 BOOKS FOR YOU TO READ IN OUR LIBRARY: