Have you ever heard an improbable story told about a friend of a friend? Did you ever listen awestruck to extraordinary tales of ordinary life? Don't believe everything you hear — you've just been exposed to an urban legend! From phantom hitchhikers to deadly clouds of floating flatulence, these are tall tales of extremely dubious origin.
More than 500 brain-mangling, credibility-straining stories arranged conveniently by theme contained in one fun volume. From sex to sport, from animals to accidents, these are bizarre, hilarious, and memorable urban legends. In what other book could you read about: THE DEAD POODLE/THE BLUEBERRY CAT/EARLY MORNING AROUSAL/TOILETHOLIDAY/THE BONELESS IDIOT and more!
• This book puts on paper all the tall tales millions of us have grown up with and still talk about around the water cooler today.
• AUDIENCE: Those readers fascinated by strange tales growing out of our society, from alligators in the sewers to the half-cooked animal lurking in the burger bun. For serious folklorists to casual readers looking for bizarre tales, this book will provide hours of entertainment and incredible information.
Read Online :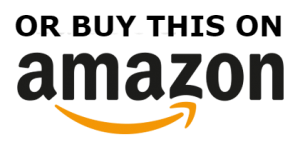 BOOKS FOR YOU TO READ IN OUR LIBRARY: