Be directly connected to the ancient Stream of John Fian witchcraft power with Guild Sigil system. By just viewing the Sigils in this occult tool book you are initiated into the Stream of Scottish/English witchcraft. No matter what system of magic you practice.
Using the Sigils in this book for only a minute or two a day will connect you to more power than years of daily practice. No need to do any of the practices in the book. Just view the Sigils and your life will be empowered by witchcraft power.
Not only to you get a real grimoire, you get empowered with the ancient power of John Fian no matter the tradition you follow. This is not some DEAD words printed on a page. This is an empowered Mysterious book you will treasure for the rest of your life. It will empower you, bring good luck, protect you, guide you, and much more! Just by owning the printed book and using the Guild Sigils a minute a day. Powerful and easy! This is Next Level Occultism and it works..
Extremely rare grimoire detailing the occult practices of the famous Scottish Witch John Fian. He was tortured and executed for his witchcraft practices. John Fian and his coven of witches were accused of raising a sea storm to drown James VI and Queen Anne on their way home from Denmark. Fian denied that he cast any spell for doing this. But, all knew his power was great. His personal grimoire was discovered after his execution and that exact grimoire is offered here.
This grimoire is from the 1600s and as such has practices from that period. It is not modern junk witchcraft people are accustom to. This is the real thing. This grimoire details the Scottish/English tradition of witchcraft rarely seen in its exact form as practiced in the 1600s. The real practices are detailed here: Initiation, The Sabbath, Witch Work, Divination, Witch's Bottles, Familiar Spirits, Charms, Poppets, Aglet Knots, Witch's Eye, Love and Lust Spells, Curses and Bindings, Cauldron Spells, Burnings, Witch's Charms, Weather Magic, Candle Magic, Witch's Tools. This is AUTHENTIC ANCIENT WITCHCRAFT which has never been seen before.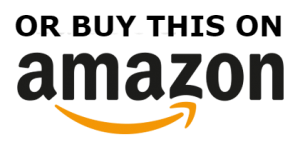 BOOKS FOR YOU TO READ IN OUR LIBRARY: