Jinn Magick is simple to execute, and the results can be some of the best you will find in all occultism.
Much has been written about The Fire Spirits, known as the Jinn (or Djinn), but books of practical Jinn Magick are rare. Hardly any exist, and those that do are often a disappointment.
This book reveals a practical method for calling on the Jinn and receiving a response.
There are forty-two rituals, and the magick can help with influence and passion or destruction and transformation.
The rituals deal with reputation and the souring of love. Some rituals affect competition, uncover flaws, weaken others, improve your discipline or make somebody else burn out.
Where you feel stuck, you can find release, and there are ways to create more abundance or make somebody else lose what they have.
Rituals can create obsessive thoughts in others and make people see the best in you or the worst in another. They can help you seduce or cause somebody to be sexually disgusted by another person.
Financial magick works to increase what you have and can make people appreciate your work or make others lose what money they have.
There's great potential if you use your imagination. The magick can be subtle and delicate or life-changing and devastating, according to your wish.
Most of the rituals can be modified and are directed at clear, practical results. The Jinn are neither angels or demons, but fire spirits, and they execute your magickal wishes with immense power. The magick may only work half the time, but when it does, it works with alarming intensity.
The book is expensive, but that's because there's decades of research in here and these secrets should not be given to those who don't value them. Pay a fair price, do the work well, and you will get what you want.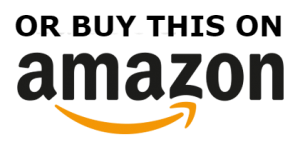 BOOKS FOR YOU TO READ IN OUR LIBRARY: