***All Meditations are in the book!!!
Are you ready to accelerate your spiritual awakening?
Do you want to learn the most valuable ascension tools that will help you become your higher consciousness?
You have a special purpose! There is a radical spiritual awakening happening, and the Akashic Records say that the intention of the shift is to transform the lower vibrations and raise your vibration.
In this book, you will have the best ascension tools, and you will learn a simple, easy process of accessing the Akashic Records on the Quantum Field so that you may transcend the lower vibrations and create a life filled with Joy!
Are you ready to learn the real secret to transformation?
A Radical Approach to the Akashic Records: Master Your Life and Raise Your Vibration doesn't just explain the Akashic Records, we give you the most important information about reaching the Records at the Highest Vibration.
It's time for you to take back your power and…
Be in the frequency of Oneness and Love
Drastically change your life and the lives of others
Do readings and healings in the limitless energy of the highest vibration of the Akashic Records
Experience a step by step guide to the what, where and how of working in the Akashic Records on the Quantum Field
Practical meditations and exercises to help you read and heal in the Akashic Records for yourself and others
How to rewrite your Akashic Records and transform your lower vibrational patterns that keep you feeling stuck
Transcend your Karmic patterns that keep you experiencing the same issues over and over again
Live your life more on purpose and more consciously
Discover your gifts and truth of your soul purpose
A Radical Approach to the Akashic Records gives you the tools to live a happier life!
A Radical Approach to the Akashic Records helps you create a meaningful life of manifestation and creation. Transform all your negative patterns quickly and easily by healing in the Quantum Field of the Akashic Records.
Don't wait!
Read this book and unlock the benefits of the Akashic Records on the Quantum Field today!
Read Online :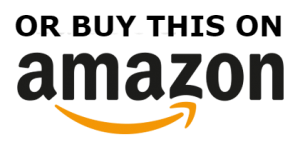 BOOKS FOR YOU TO READ IN OUR LIBRARY: