A fascinating story of spirits and conjurors, skeptics and converts in the second half of nineteenth century America viewed through the lives of Kate and Maggie Fox, the sisters whose purported communication with the dead gave rise to the Spiritualism movement – and whose recanting forty years later is still shrouded in mystery.
In March of 1848, Kate and Maggie Fox – sisters aged 11 and 14 – anxiously reported to a neighbor that they had been hearing strange, unidentified sounds in their house. From a sequence of knocks and rattles translated by the young girls as a "voice from beyond," the Modern Spiritualism movement was born.
Talking to the Dead follows the fascinating story of the two girls who were catapulted into an odd limelight after communicating with spirits that March night. Within a few years, tens of thousands of Americans were flocking to Séances. An international movement followed. Yet thirty years after those first knocks, the sisters shocked the country by denying they had ever contacted spirits. Shortly after, the sisters once again changed their story and reaffirmed their belief in the spirit world. Weisberg traces not only the lives of the Fox sisters and their family (including their mysterious Svengali-like sister Leah) but also the social, religious, economic and political climates that provided the breeding ground for the movement. While this is a thorough, compelling overview of a potent time in US history, it is also an incredible ghost story.
An entertaining read – a story of spirits and conjurors, skeptics and converts – Talking to the Dead is full of emotion and surprise. Yet it will also provoke questions that were being asked in the 19th century, and are still being asked today – how do we know what we know, and how secure are we in our knowledge?
Read Online :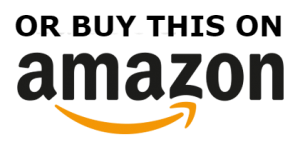 BOOKS FOR YOU TO READ IN OUR LIBRARY: