This book contains simple rituals that bring the money you desire. No demons, no darkness; you get powerful, light magick, using angelic names and sigils. Your wants and needs are converted into reality, through the power of magick.
Ritual One is a rejection of personal poverty. If you're in the depths of poverty, you begin to move away from those depths. If you're already doing OK with money, the ritual removes the fear that poverty can ever return.
Ritual Two will remove your financial desperation, to help you allow and attract a new financial future.
Ritual Three removes the blockages that prevent wealth from coming to you.
Ritual Four is a petition for riches, and this is a master working that helps to attract money into your life over the coming year.
Ritual Five is designed to attract a specific sum of money, to solve a problem or fulfil a desire.
Ritual Six increases your wages, or income from business or sales.
Ritual Seven increases your luck in games of chance, including lotteries, card games and any form of gambling.
The magick used in this book comes from many sources. If it works, it's in the book.
You'll discover
the six secret names of the archangel Metatron to access wealth
four gnostic angels that break through financial barriers
a secret pathworking technique that accesses the power of ancient gods
The book explains the source of these magickal techniques, but only in brief, so you can put your focus on getting the magick to work.
The methods are safe, and you don't need special equipment. All you need is an open mind and a willingness to work the magick as instructed.
When you get money through magick, it's one of the best feelings in the world. This book can bring you that feeling.
Read Online :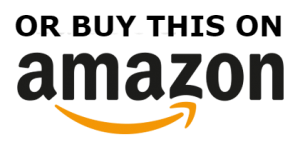 BOOKS FOR YOU TO READ IN OUR LIBRARY: