Freedom from evil spirits is one of the blessings purchased for us at Calvary by the Lord Jesus. H. A. Maxwell Whyte discusses forty-five questions about demons and how they can be defeated. He provides clear, helpful explanations that will make sense to anyone searching for the truth about demons and exorcism.
Demons are wicked spirits The word "demon" comes from the Greek daimon, which means "an evil spirit." "Daimon," in turn, comes from a root which means "a shadow." Satan, the supreme commander of gill demons, sends these evil spirits upon people and they bring shadows- darkness over the spirit of man.
Anyone who cannot believe in spirits will certainly have trouble accepting the biblical teaching about God. Right from the beginning of Genesis, we find that there am personal spirits. First, the Spirit of God Himself moved upon the face of the waters (Genesis 1:2). The same Spirit was breathed into lifeless Adam, and he become a living soul (Genesis 2:7). These, and Many other references to the Spirit (or breath) of God, obviously refer to a personal Being.
And if the Spirit of God is a personal Being, then so are all other spirits. It might surprise some to know that demons are actually fallen angels. Revelation 12:4-9 teaches us that one third of all the angels were expelled from heaven because of the original rebellion of Satan against Jesus Christ. These angels joined with Satan in his rebellion, and were cast out into the earth as disembodied demons. And they are still here-whether we believe in them or not!
Read Online :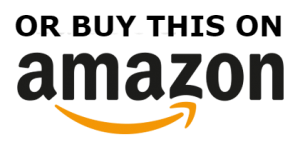 BOOKS FOR YOU TO READ IN OUR LIBRARY: