If the history of black magic and the occult reveals anything, it's that the drive to marshal the unseen powers of the dark, and bend them to mortal will, is as old as mankind itself. Men and women have believed, in virtually every age and in every land, that there is another world—a world of spirits and souls, angels and demons, gods and monsters, a world that might hold the answers to all the great mysteries: What is life all about? Does man decide his own fate? Is there a Heaven? And, perhaps more important, is there a Hell?
As they sought the answers to these questions, the occult pioneers often stumbled upon real and verifiable truths—the astrologers mapped the heavens and thereby paved the way for the astronomers who followed. The alchemists, in their futile quest to make gold from lead, discovered everything from phosphorous to the manufacturing of steel. Even the seers, who read palms and interpreted dreams, contributed to the vast catalog of human thought and deed, anticipating such later practices as psychology and hypnosis.
Here, in one spellbinding volume, is a history of the major occult arts—necromancy, sorcery, astrology, alchemy, and prophecy—as they have been practiced from ancient Babylon to the present day. Raising Hell weaves history with mythology, quotes, anecdotes, and illustrations to provide a vivid chronicle of the evolution of the occult arts. From the origins of the pentagram and the sacred circle, to the incantations of necromancers, to the prophecies of Nostradamus, this definitive source offers a compelling look at the black arts . . . and those who risked their lives—and some say their souls—to explore them.
Read Online :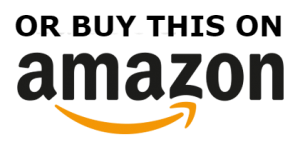 BOOKS FOR YOU TO READ IN OUR LIBRARY: