This book gives you the keys to magickal influence, so that you can use supernatural forces of darkness to change hearts and minds. Discover twenty-three magick rituals for exerting supernatural influence.
Working with angels, demons, ancient spirits and gods, you access many powers. The book won't tell you how to create rapport, charm and charisma. There are other books that can teach you those skills. This book gives you magick.
Powerful people get where they are by influencing others.
Influence individuals and groups.
Create trust and convince somebody that you are right.
Make somebody find you attractive, and even make somebody care about you.
Make another person see you as a leader.
When you want to cause disruption, you can sow the seeds of doubt in somebody's mind, so that what once seemed certain becomes uncertain.
Create unease, confusion, mistrust.
Cause hatred between people that you know.
Inspire loyalty and make somebody confess what they have kept secret.
There are rituals to make loud people quiet, to silence gossip and to make an unwanted person move away. The rituals can be used to make people fear you, or you can project authority, trustworthiness and charisma.
These powers can be used within family situations or to gain an advantage in business or politics.
Solve small problems, like noisy neighbors.
Land the promotion you've deserved for years.
Undermine your competition.
Convince the skeptical to fund your projects.
The first half of this book uses The Magick of the Calls, which originate from the Greek Magickal Papyri.
The second half of this book works with the Demons of Goetia, using a unique and simple method to get results fast. The only equipment you need is pen, paper and courage.
If you think it's wrong to influence, or evil to perform magick for your own benefit, then please go buy a book on mindfulness. If you're scared of demons, this might not be for you.
If you've got no idea what this magick is, but get the feeling that magick might work, this is going to be fun.
If you already love magick, this should give you the all-important power to exert your power over others.
By changing the way people see you, and each other, you can manipulate reality.
Read Online :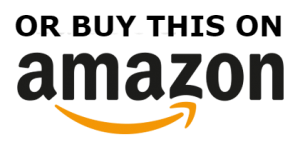 BOOKS FOR YOU TO READ IN OUR LIBRARY: