HAUNTED JACKSONVILLE HISTORY AND HAUNTINGS OF THE "ATHENS OF THE WEST"
More than 150 years ago, Jacksonville was dubbed the "Athens of the West" by the settlers who carved it from the prairie land of the Illinois. It was a place of higher learning, culture, history – and hauntings. Over the decades, the city has been home to three Illinois governors, two presidential nominees, and holds a unique place in history as the home of the "Big Eli," the world's first portable Ferris Wheel. It also holds a strange place in America's supernatural history.
In 1847, Jacksonville became home to the Illinois State Asylum and Hospital for the Insane. It was here in 1865 that a young woman named Mary Roff died under mysterious circumstances. More than 12 years later, Mary's spirit allegedly possessed the body of a young girl named Lurancy Vennum and became known as the "Watseka Wonder," a phenomenon that remains one of the most documented supernatural events of all time. Join author Troy Taylor and Jacksonville native Lisa Taylor Horton as they uncover the history and hauntings of the "Athens of the West," one of the most mysterious towns in Illinois.
Within these pages, they'll reveal the history of the hauntings that still linger in Jacksonville and will often expose the true stories behind the tales that have been part of local lore for generations. This chilling volume includes classic accounts of Jacksonville's famous and little-known haunted places like Illinois College, MacMurray College, The Emporium, Hockenhull Building, Dunlap Hotel, the real story of the Jacksonville Theatre Guild and much more!
It sets the record straight on many of Jacksonville's most famous haunts – proving that truth really is much stranger than fiction! Inspired by the popular Haunted Jacksonville Tours, this book tells the story of how the city became so haunted and earned its reputation as one of the spookiest places in Illinois. It's a story you won't soon forget!
Read Online :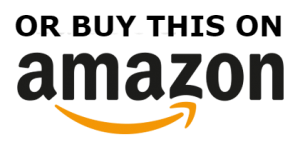 BOOKS FOR YOU TO READ IN OUR LIBRARY: