With archangel magick, you can change the story of your life. No matter who has tried to stop you, no matter how badly things have gone, angelic power can make your life turn into the story you want it to be.
The mightiest of archangels are easy to contact, and it is their duty to help you. Using a simple ritual process, you can make contact with these angels, and they will respond, even if you have never worked with magick before.
This is a book of practical magick, requiring no special equipment. There are pathways to wisdom, healing, divination, love, success and prosperity. When you dare to ask for what you really want, you are more likely to see your desires become real.
You will discover:
Archangel Sigils of Power. With over sixty powers for rapid learning, easy sleep, deep insight, healing, stability, peace and prosperity. You can clarify your messages, find serenity and establish safe emotional boundaries. Become immune to stress and remove traumas from the body. Silence those who speak ill of you, shield against attacks and lift the curse of fear. There are rituals for courage, love, creativity, intuition and imagination. You can break habits, unleash your emotions safely and recover from loss.
Archangel Talismans of Power. These nine visual talismans inspire admiration, encourage forgiveness and persistence, increase mental clarity, clarify your emotions, make you see your own gifts, accelerate a decision, benefit from changes in your life and bring general good fortune.
The Circle of Power. Five archangels work in harmony. In The Basic Calling, there is a method for daily protection and spiritual contemplation. The Advanced Calling gives you mystical insight into yourself and your life.
The Ladder of Ascent. This method is ideal for desires that are clouded by doubts and uncertainty. Your request ascends through ten archangels so that each of their qualities can provide solutions, relief and providence.
The Ritual of Divination. This working enables you to see your potential future and also shows how you can alter the future with magick.
Archangels of Invocation. There are twelve unique sigils that enable you to invoke the archangels, to take on over forty qualities such as Persistence, Wisdom, Tolerance, Abundance, Calm, Genius and Musicality. There are qualities of Self-Knowledge, Communication and Charisma, with Creative Invention, Inspired Teaching, Empathy, Ease, Courage and many more.
The Evocation of Archangels. This is a more advanced technique to call an archangel into your presence to work on problems that require interaction with the archangel. It can also be an excellent way to understand, develop and communicate your desires.
This book contains the Secret Names, Invocation Keys, Words of Power, Evocation Keys, and over fifty unique images that make this all possible. It does not cover every archangel ever described, but works with the twelve archangels that are easy to contact and most likely to bring effective results.
Archangel magick is like no other magick. It can be subtle, dramatic, beautiful and profoundly moving. This is not a simple how-to book or a collection of spells, but that does not mean it is complicated or challenging. Read it, use it and you will get results.
Damon Brand is the author of many best-selling books of practical magick, and this is his masterwork, revealing secrets and powers that have never been shared before. If you believe in the reality of magick, this is power that you can't afford to live without.
As Damon Brand says, 'Magick is like a beautiful form of storytelling, but one where you get to change the ending. Don't look back on your life and wish things had been different. Use magick to get the life you really want.'
Read Online :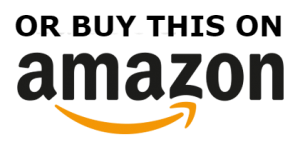 BOOKS FOR YOU TO READ IN OUR LIBRARY: