olors fill your life. Some days you want to wear one color. Other days you prefer a different selection. You prefer one color of car to another. Why? The answer is that colors affect us mentally, physically, emotionally, and spiritually. Practical Colour Magick by Raymond Buckland gives you everything you need to know so you can consciously use color to affect you and everyone around you. This book is the world's leading guide for using color in magick.
You'll be amazed at how many aspects of your life can be changed by using the secret powers of color. Revealed in this book is how to meditate and how using color to meditate can take you farther than you've ever been. You'll also learn how to use color to develop psychic powers and improve your abilities as a Tarot or crystal ball reader. You'll even learn how to use a pendulum, all with the help of color. Also covered is numerology, how to make and use talismans, and much more.
One of the important parts of this well-researched book is the information on how to use color for healing. You'll discover how to project color and which colors affect various diseases. You'll learn how to charge water with color and use if for healing. You'll learn which colors can help your heart, your organs, your skin. You can use color to assist you in virtually any healing.
One of the problems many people have with magick is that they think it is too expensive. All those wands and altars! Well, the fact is you don't need all of that. You can use very simple tools you've made yourself that use color and result in very powerful magick.
So whatever your goal ― healing abilities, divination, magick, meditation ― you can find ways to enhance your skills with this book. You owe it to yourself to get it.
Read Online :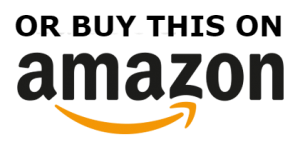 BOOKS FOR YOU TO READ IN OUR LIBRARY: